Favorite Favors
As mentioned in
my last post
, when I chose the location for our August wedding, I realized that pastels and delicate flowers would no longer do. To look at the room is to imagine nothing but white calla lilies – at least from how I see it. So you can imagine how thrilled I was when I discovered these items on various favor websites! They could not be more perfect and I could not be more excited!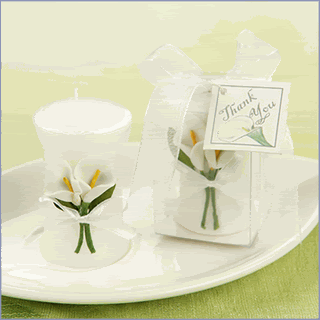 Calla Lily Candles, available from BlueRainbow Designs for as low as $1.13!!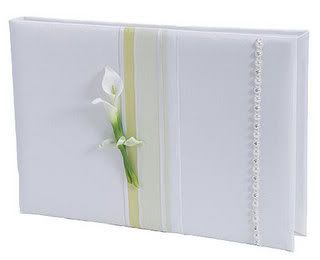 Calla Lily Guest Book, available from the Wedding Outlet for $39.95

and last but not least...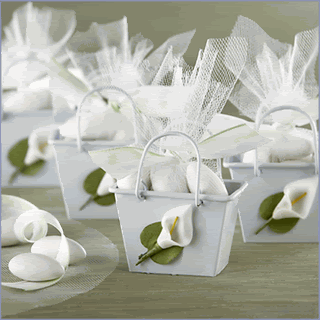 Calla Lily Favor Pails available from American Bridal, 12 for $23.22


I highly recommend any of these sites to find unique favors and gifts. I have certainly found what I was looking for and then some. Next is getting an invitation that coordinates with this theme...

I've contacted a custom invitation designer who was highly recommended: Laurel & Co. and am anxiously awaiting to see what she designs!

Who knew wedding planning could be this much fun?!
Labels: calla lily theme weddings, custom invitations, wedding favors