Details, Details....
Well, my final exams for my 1st year of law school start a week from today. Yet, all I can do is stress about all the planning that still remains to be done before my August nuptials. Should we just go ahead and sign the
reception
contract or wait to hash out every last detail? Where should we honeymoon? Should we go back to Turks & Caicos (the most beautiful place either me or M have ever seen) or should we go someplace NEW that we haven't seen before and hope it meets our elevated expectations?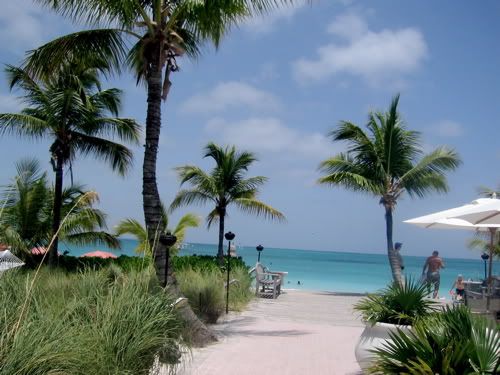 And what church will we get married in? M and I are active members of an AMAZING church in VA called McLean Bible Church through which we attend Frontline (their young adults services) but the church is not a traditional church by any stretch. After spending enough to feed a small country in springing for
my Melissa Sweet wedding gown
, I no longer see a hotel as being the correct venue for our ceremony. I want a nice long aisle to drag my flowing train down.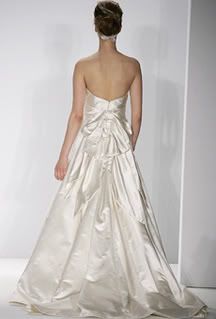 But none of the churches I've contacted will marry non-members. I'm beginning to worry we won't have a ceremony at all if there is not some divine intervention soon!
And what about invitations? Should I go with the custom choice I had drawn up that cost a pretty penny more than I had hoped or should I keep searching for something more affordable now that I've used so much of my meager budget for a dress I will only wear once? (not that I regret the choice AT ALL.)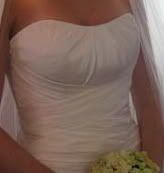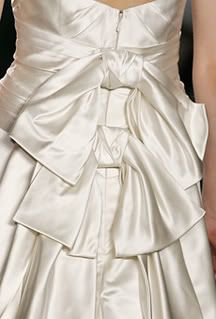 Sometimes I feel as though the details of the wedding are consuming my every thought. Last night I had to really take time to pray to God and just put all this worrying aside. Even in the midst of prayers, all those doubts started creeping back into my mind. Should I have waited to find a yellow bridesmaids gown as I had originally wanted? Was it a bad idea to put the MOH in brown and everyone else in toffee? Why do I care so much about every LITTLE detail that even my prayers can't be safeguarded from the anxiety?

I've decided that I will pull back a little bit and just go with the flow. I will stop worrying. Wedding planning is supposed to be fun… not this much stress. I realize that I put too much pressure on the details, which surely work themselves out at some point. It's time I had a little faith!

Now, it's time to focus on exams… In the meantime, I'll be waiting on the copious invitation samples I spent this week ordering and hope that my sanity returns sometime prior to August…. M and I are beginning a Preparing for Marriage class at our church starting next Saturday so hopefully that will remind what this marriage and wedding stuff is all about. It's not just about ONE day…it's about a lifetime. Perhaps focusing on that will get me through this rough patch. Now…. If only I felt better about EXAMS!!!

My grandmother often reminds me that "this too shall pass." Hopefully I will, as well!