Sip and Scan a Review
Tonight Mr. GP and I got to indulge in a bit of Registry Fun. I've
previously posted
about this event - t
he Knottie Sip and Scan Event
at Macy's in Pentagon City.
My thoughts?
Well, it was a great event. Aside from the catering being near non-existent, it wasn't bad. Except...that's how I conned Mr. GP into going by promising free food and drink...what? Sip? Sip what? Sparkling water that we got five minutes before we left? Sure! The people however, were incredibly helpful, and answered all of our questions and were around when we needed them. I gave Mr. GP command over the super scanner (it was huge!) so at least he got to have fun with that.
I digress.
It was very helpful being able to talk to vendors, having my list that they suggest, swooning over the Martha Stewart Collection, we registered for Ralph Lauren bath towels, Vera Wang china, everything Kitchen Aid, and new pots and pans that look incredible.
Some of my favorites?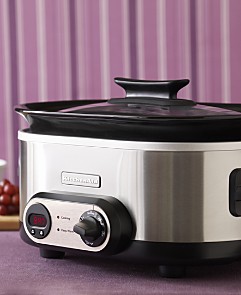 Kitchen Aid Slow Cooker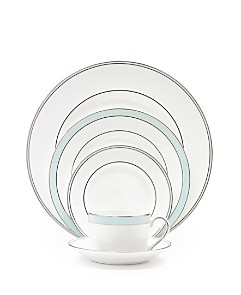 Vera Wang Blue Duchess Fine China
Martha Stewart Spice Rack
(all photos from Macys.com)
We're also registering at Crate and Barrel which...has not yet been started if only because we haven't had a free weekend to get out to Clarendon to do so. Now that Macy's is almost done, I'm excited to go register for the rest of our goodies, and check another box off the list.

What are your favorite registry items? Favorite store to register at?? Anyone else go to the Macy's event? What did you think?

Labels: Miss Gallery Place, registry, Wedding registry