But I'm Too Tall!
One of the sad things I have encountered during my wedding planning is shoe shopping. Our colors are red, brown, and ivory/white, and I plan on wearing sassy red shoes. You'd think that would open up a world of possibilities, right?
WRONG!
You see, Mr. JeffMemorial is a bit over six feet tall, and I... am six feet tall. Couple that with a crippling lack of coordination that has rendered me unable to walk in high heels since I was in high school, and you understand why I have been exiled to the world of dress flats.
Which is fine! I do really love flats! It amazes me, though, how hard it is to find a gorgeous pair of red dress flats. I do not want dyables. I think dyable shoes are great, but I want to buy unique shoes. Plus, I'd probably end up accidentally dying our pooch, Wee JeffMemorial, red in the process.
I have found a few options, though. (All courtesy of
Zappos.com
.)
Gabriella Rocha. $58.50.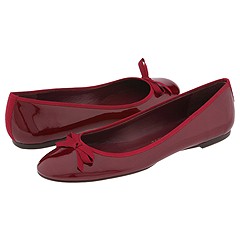 Delman Welcome-P $114.80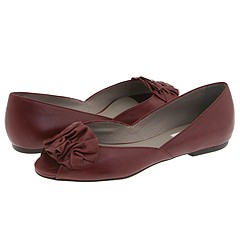 Steve Madden. $79.34.
Sigerson Morrison. $244.50. (So beautiful, but the price makes me cry.)
I even entertained the notion of shoes not in red...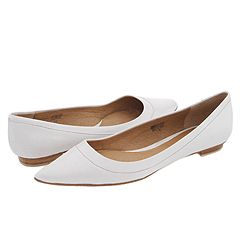 Type Z Cathy. $67.50.
Maybe traditional white?
Steven Kleo. $94.50.
...or I could go funky.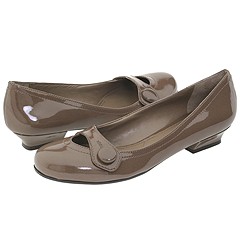 Franco Sarto. $88.95.
Oh, Franco. <3
Steve Madden. $80.01.
This time in gray!
I definitely want a shoe that goes from ceremony to reception.
Either way, while I have LOVED looking at shoes, and have bought a couple of almost THE shoes, it's so frustrating! I see all the cute heeled shoes and get cranky. Oh, to be not so freakishly tall. (Shamelessly buying new shoes in the name of the wedding is a great excuse, although I think Mr. JeffMemorial is starting to catch on, heh.)
There are so many options. Classic traditional white or color? One pair of shoes for the whole thing, or do you get one for the ceremony and one for the reception? Flashy? Subdued? And there are too many pretty shoes in the world!
Labels: Miss JeffMemorial, Shoes, wedding colors