More Than Just Handbags… A Jewelry Conundrum Solved?
As I've mentioned previously, I am a lover of accessories. This is especially true of purses. I love and adore purses. We have a separate closet out in the hallway, where the upper half is just my purses. (Thank you, Mr. JeffM!) You might say I have a problem, but I'd like to consider myself an… enthusiast.
When it comes to choosing accessories, I generally find choosing the bag for an outfit to be the easiest decision. This was true with my wedding ensemble, as well!
But I have been at my wit's end about jewelry. I've scoured etsy, and every online storefront I can think of and nothing is jumping out at me going "Love me, Liz! You know I'm just right for you!" So tonight, I took a break from pulling my hair out over jewelry to look at, well… I admit it, I decided to look at handbags from one of my favorites: Kate Spade.
While I was clicking around, lusting over the clean lines and bright aesthetic, I noticed a link on the left sidebar that jumped off the screen and shook me!
JEWELRY
I didn't want to get up my hopes up, so I hesitated in clicking. I have had such difficulty finding anything I liked! I didn't want my gal Kate to let me down… I would be heartbroken!
She didn't. She didn't let me down at all. I wanted all of it! It doesn't all go with my outfit, but I had to share some of my finds which would go great with a lot of different bridal outfits.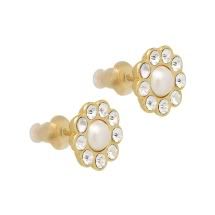 Park Avenue Pearl Studs
Cute. Clean. Love.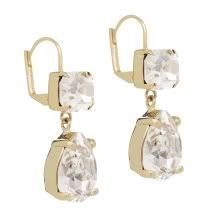 Crown Jewels Drop Earrings
For the bling lover in us all!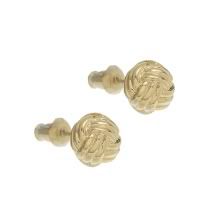 Know the Ropes Knot Stud
These are my personal favorite.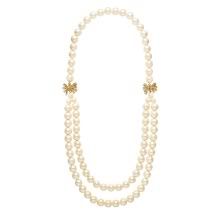 Moon River Double Pearl and Bow Necklace
If I was wearing a necklace with my dress… I might need to find an excuse. Rehearsal?
Park Avenue Pearl Cuff
Would be so adorable with the matching earrings.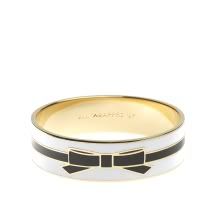 All Wrapped Up Idiom Bangle
HOW CUTE IS THAT BOW??
I know the Mister is probably just THRILLED that I have found more reasons to shop, but seriously, I never thought about my favorites being designing multitaskers! I guess it's kind of a "DUH!" thing, but hey! I can be taught!
Labels: Accessories, jewelry, Kate Spade, Miss JeffMemorial