Three Days to Go!
With only THREE days to go, I have become Bridezilla, to say the least. I'm not sure how it happened, but once the calendar hit August, the claws came out. My vendors were just not very cooperative and I had lost any and all patience I'd been storing up, and nothing seemed to go right. I was NOT a happy bride-to-be. The sashes that came were white instead of ivory. The limo company's fax machine was broken and no one confirmed until YESTERDAY that we are going to have a limo, a drought in California dashed my hopes of having white stock for my bridesmaids, the jewelry order was put in incorrectly. The flower girl gown which was supposed to be a tea length came as a floor length. The bridesmaids shoes just got here YESTERDAY and the hair salon I went to burned my hair horribly on top and the color had to be redone a second time, drying my hair out so badly, I've not been "allowed" to blow dry my hair for the last two weeks. Not to mention having horrible burns all over my forehead after an eye-brow wax gone awry. On top of that, on Friday, the groom, his daughter and I all woke up SICK. To say the least, it has become a struggle with these final steps, but it all seems to be coming together!
We now have the bridesmaids' gowns and flower girl dress....
We have a nice arrangement set up for the maids to carry....
The centerpieces (which will include white callas)are going to be gorgeous....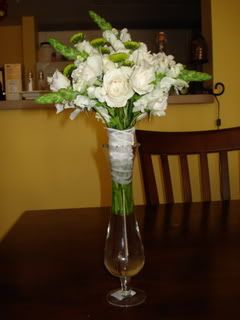 My final fitting went wonderfully....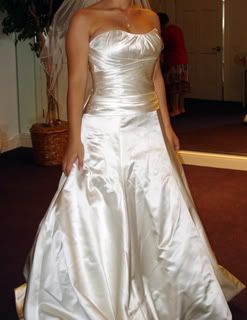 Found the perfect shoes....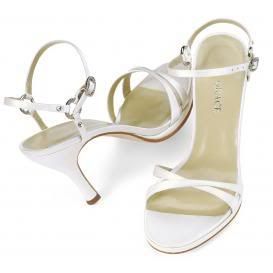 The perfect hair style....
And the perfect cake....
The church has confirmed....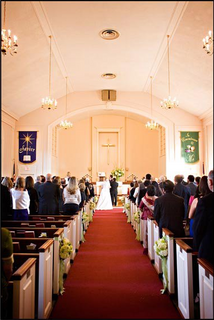 The restaurant seems to have everything under control....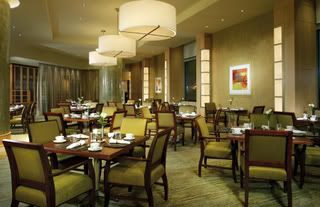 We've written out our place cards....
And the chair sash company is sending the ivory sashes before the wedding!
Now, I have to go make a last minute trip to the mall to get a garter. I was originally NOT going to do a garter toss or bouquet toss, b/c I think they are horrible ways to single out single people, but after a midnight phone call from my family begging me to stick with tradition, I have decided to add them on. Can't break with tradition, right?
So, with three days to go... I have made a maschocistic decision, indeed. I am COOKING the rehearsal dinner. That's right. I am cooking for TWENTY-SIX people the day before my wedding. A big task, I know, but I'm Italian so I was made for this sort of thing, right?
Let's hope so!
In a few more days, what took months and months of planning will fly by in 6 and a half short hours, and the groom and I will be back on the beach in Turks & Caicos, destressing. No better way to spend the last week before I start my second year of law school. :)
Yeah... I'm stressed!