The Ensemble -- Alternately Titled, "Go away, Mr. JeffMemorial!"
We're under the 70 day mark, which is just terrifying and exciting all at the same time. I now regularly get that "Oh my god! I'm getting married!" feeling. I mean, it's really happening!
Thankfully I have had most everything done for quite some time now considering this wedding has been almost two years in the making. While I am now tying up loose ends and firming up dinner reservations and winery tours for the honeymoon, for the most part I'm not feeling like I have left something undone. (Hooray!)
This does, of course, lead me to dwell on details. (A bride dwelling on details?! Next thing you know, I'll be telling you the sky is blue and water is wet!) Recently I've been pondering my whole wedding ensemble. It's taken a few months, but the whole look as finally come together... I think.
Well, I have the dress...
It's the dress picture above
in this color
(navy blue, for the click-through phobic), and no that's not me.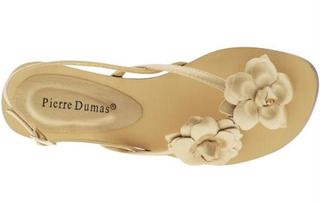 I also have the shoes.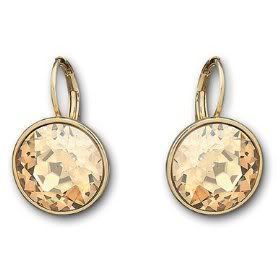 I have Swarovski Bella Golden Earrings.
And I have a cute handmade clutch from Etsy seller "UpStyle"!
But I'm not really sold on wearing a necklace. I've asked a few people, and they're sort of split down the middle between "Absolutely no necklace! It'll take away from the dramatic neckline," and "Of course! That dress screams for a necklace!"

God, I feel silly writing this--pondering extensively over whether to necklace or not to necklace. I guess it's one of those things where, since I very rarely get dressed up, I want to do it right. And it's not just the necklace. It's an overall ensemble anxiety, which sounds pretty ridiculous. I love all of these pieces separately; let's hope they play well together, as well.

I am, however, inclined to say no to the necklace, favoring the "dramatic neckline" which is sad because there are so many beautiful bridal necklaces out there.

Part of me wonders if maybe I should have left a few actually important projects to the end of this planning process, heh. Then I wouldn't spend actual time thinking about frivolous stuff like this. Or maybe I should spend more time on my homework.

What little things did you surprisingly get hung up on?

Labels: Accessories, bridal dress decisions, jewelry, Miss JeffMemorial, Wedding Dress